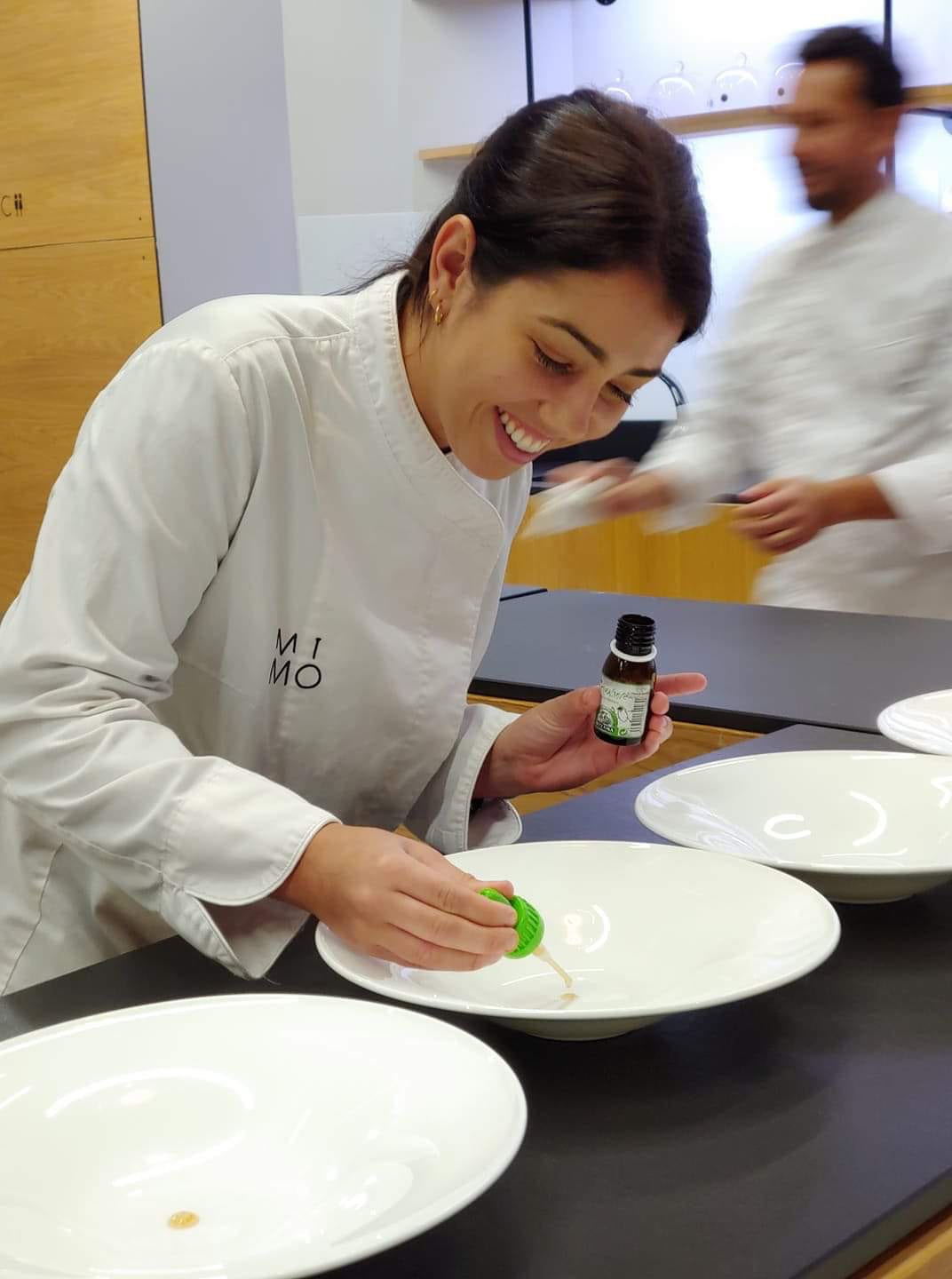 I visited Madrid and the Basque Country on a whirlwind 7-day tour arranged by the Spanish Tourism Board.  First stop was the loud, fashion forward, on its own clock, clean and green Madrid. I truly LOVE this city!  Our Virtuoso hotel, Villa Magma, was located in the Salamanca district, just outside the bustling downtown.  It's a beautiful area filled with wonderful eateries, boutique and designer shopping.  A little jetlagged but far too excited to sleep we spent the first night at Corral de la Morería; an intimate Michelin Star Restaurant and Flamenco show. After breakfast the following morning and a glass of French Champagne (to help with the jet lag of course) we were whisked away by car and guide to our first stop.  I'm sure most people have heard of the incredible Prado Museum but if you have time Sorolla Museum is just stunning and definitely worthwhile visiting.  A must do in Madrid is a hot choccy and churro or a little more my style, tapas and wine.  I loved Madrid most for its people and their attitude towards life – "I'll meet you wherever for whatever".   Eating and drinking in good company gives the city a real sense of community and makes your experience local and authentic.
From Madrid we made our way to the wine region of La Rioja. Having enjoyed many Rioja's in my time I was particularly excited about this part of this trip! We visited in October which was an amazing time of year as the harvest had just finished and the landscape was a beautiful sea of vineyards changing from green to amber. I wasn't expecting such a contrast of old and new. I was in absolute awe of the architecture with many cellar doors and hotels like Marques de Riscal looking more like works of art then buildings. After 48 hours, 4 wineries, my body weight in food and 1 small accident involving an electric bike we sadly said goodbye to La Rioja.
We rounded the trip up in San Sebastián, the heavenly land of Pinxtos bars, Txakoli (pronounced Cho-Ko-Li and remember as Chocolate Bruce Lee), the warmest of people and scenery you cannot help but instantly fall in love.  Our first day was a highlight with a visit to local markets before a morning at Mimo Cooking school where we tried our hand at some traditional recipes.  The cuisine is about simple dishes made from fresh and local ingredients. Before heading to the airport, we made a quick stop to a local cider house for a tour of the property and a home cooked lunch. This really was the perfect end to a perfect trip, like the rest of our time in Spain we felt welcomed and a part of the family.
Sianna Gesch
Travel Advisor